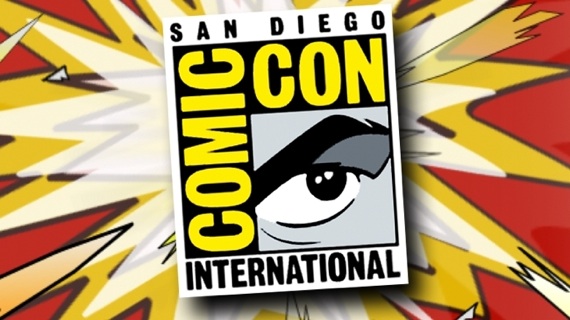 I'll be doing a few panels at this year's San Diego Comic-Con. If you check them out, please come up and say hello afterwards.
The Business of Creativity: Can Comics Find the Balance? (Thursday 12:30, Room 4) During his tenure as publisher and president of DC Comics and later as a board member of BOOM! Studios, Paul Levitz oversaw an influx of creator-driven concepts (Watchmen, Sandman, The Dark Knight, Lumberjanes) and imprints (Vertigo, Milestone, WildStorm) within the framework of traditional and untraditional corporate ownership models. Levitz discusses his experience and insights on a range of topics shaping the comics industry in the big media era with Rob Salkowitz (Forbes).
Fandom Diversified: The Changing Dynamics of Nerd Media.  (Thursday 5pm, Marriott Pacific 24) The world is entering a new renaissance in geekery. Now, more than ever, media personalities and journalists of color have a poignant and influential voice that resonates throughout nerd culture. From the Gamergate scandal to the advent of BlerdNation, both high and low points are heavily highlighted. This panel will talk to journalists and media personalities about meeting challenges head on, and how they are working to make change. They will get really real about the climate of nerddom today. Panelists includeValerie Complex (freelance writer),Jamie Broadnax (Black Girl Nerds), Rob Salkowitz (Forbes), Jen Yamato (Daily Beast), Cory Vincent (Nerdreactor), and Twitch stream gamer Amethyst Leon.
Pop Culture Shark Tank (Friday, 1pm, Room 32AB). Do you have what it takes to be the next pop culture startup success? Pitch your best 90-second business plan and you might spark the interest you need from investors, media, and fans to take your idea to the next level. Or come to watch aspiring entrepreneurs learn from the best. Judges Ted Adams (founder/CEO, IDW Entertainment), Suzy Ryoo (venture partner/VP technology, Atom Factory), David Steinberger (co-founder, comiXology), andMaureen Fan (founder/CEO, Baobab Studios VR) will offer feedback, coaching, and special prizes. Rob Salkowitz (Forbes) moderates.